Our stores
Our stores
FRADI SHOP
Address: 1091 Budapest, Üllői út 129., Groupama Arena
Opening hours: Monday – Saturday: 10:00 - ­19:00
Sunday: CLOSED (open on matchdays) On Wednesday, March 15, due to a national holiday, on Thursday, March 16 and on Friday, March 17, our store will be closed due to the Europa League round of 16.
Ferencváros TC's official store, the Fradi Shop opened its doors for the first time on March 5, 2009. The store was initially built out of a bus garage, and was only open on Wednesdays and match days at the time. With the club's rebirth in 2011 and the rising demand, Fradi shop started significantly raising its quality and expanding the product line. The store found its final location in 2014 right next to the brand-new stadium's main entrance and the Fradi Museum in a 272 square meter space, where both the exterior and interior design reflect the Fradi image.
Today the selection consists of more than 1000 products, out of which every single fan can find their desired quality gift, clothing, fan kit or even food items.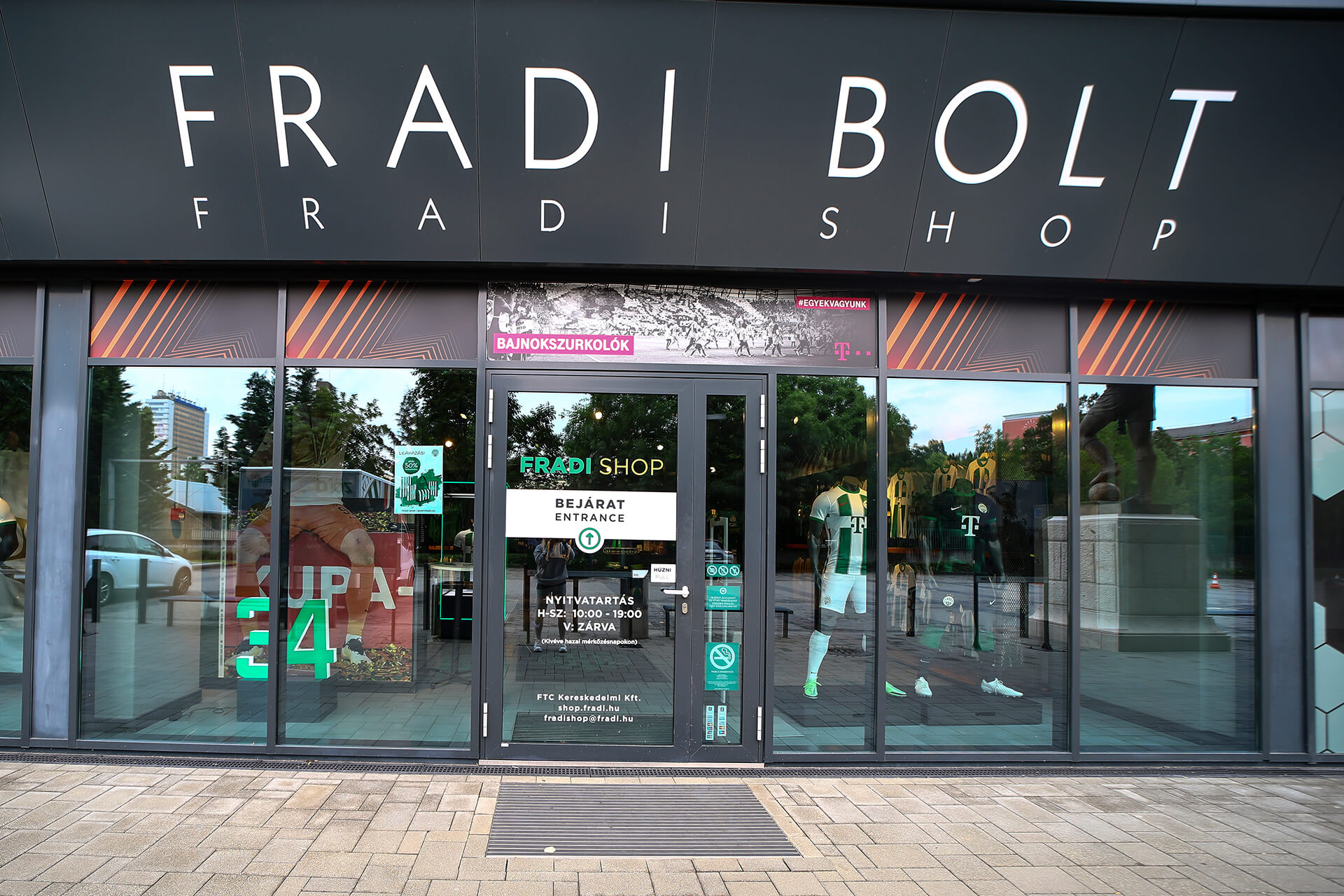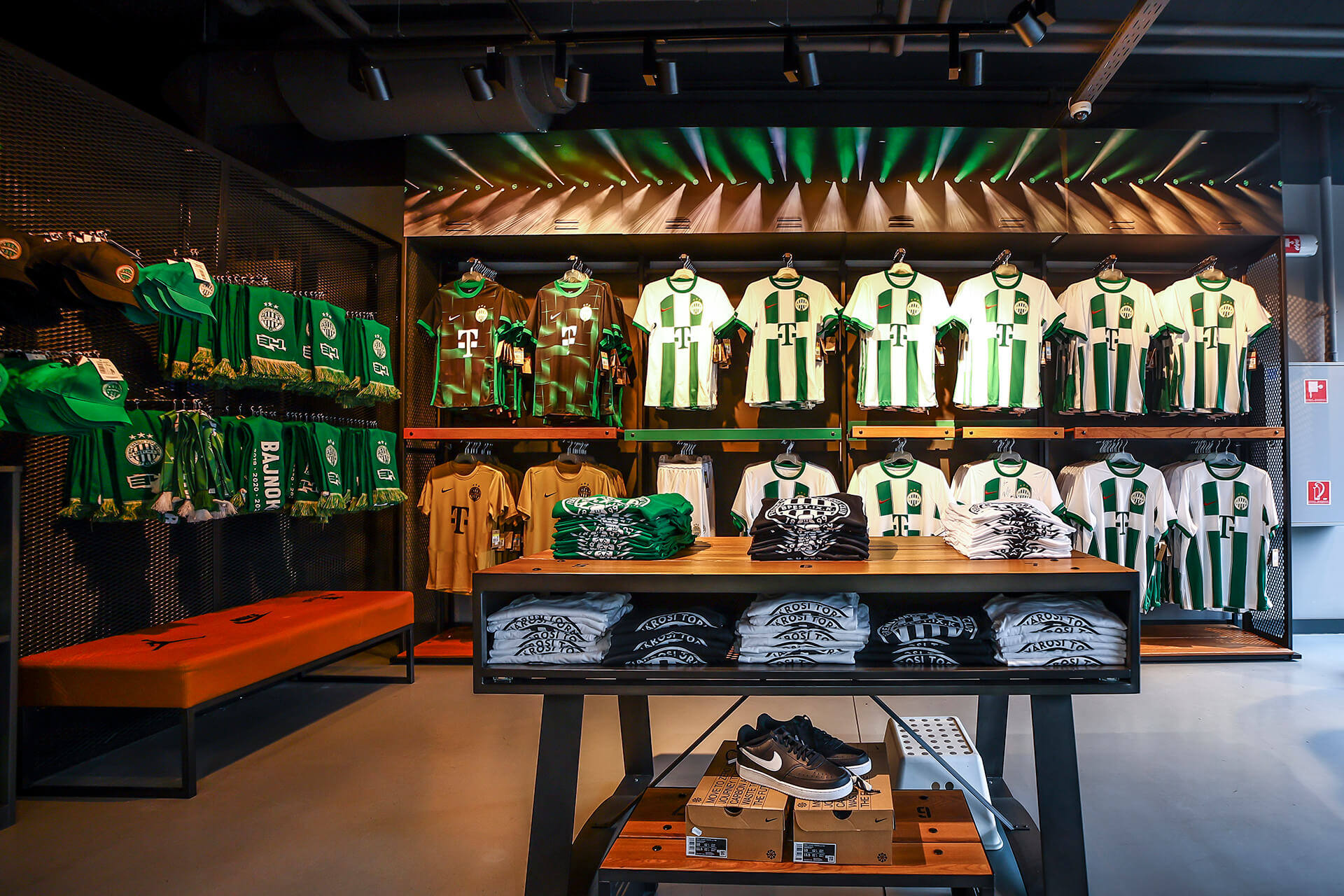 FRADI BOLT
Address: 1101, Budapest Vajda Péter utca 6., FTC-MVM Népligeti Sportközpont, next to the main entrance with the gate
Monday - Friday: 14:00 - 19:00, Saturday - Sunday: CLOSED On Wednesday, March 15, due to a national holiday, on Thursday, March 16 and on Friday, March 17, our store will be closed due to the Europa League round of 16.
In our store next to the FTC-MVM Sportközpont, we offer a limited range of products in a more intimate, family-friendly environment. The selection mostly consists of items that are useful and popular amongst our athletes and their families. By the store you can also find a registration point where you can obtain your Fan card that is valid to Groupama Arena.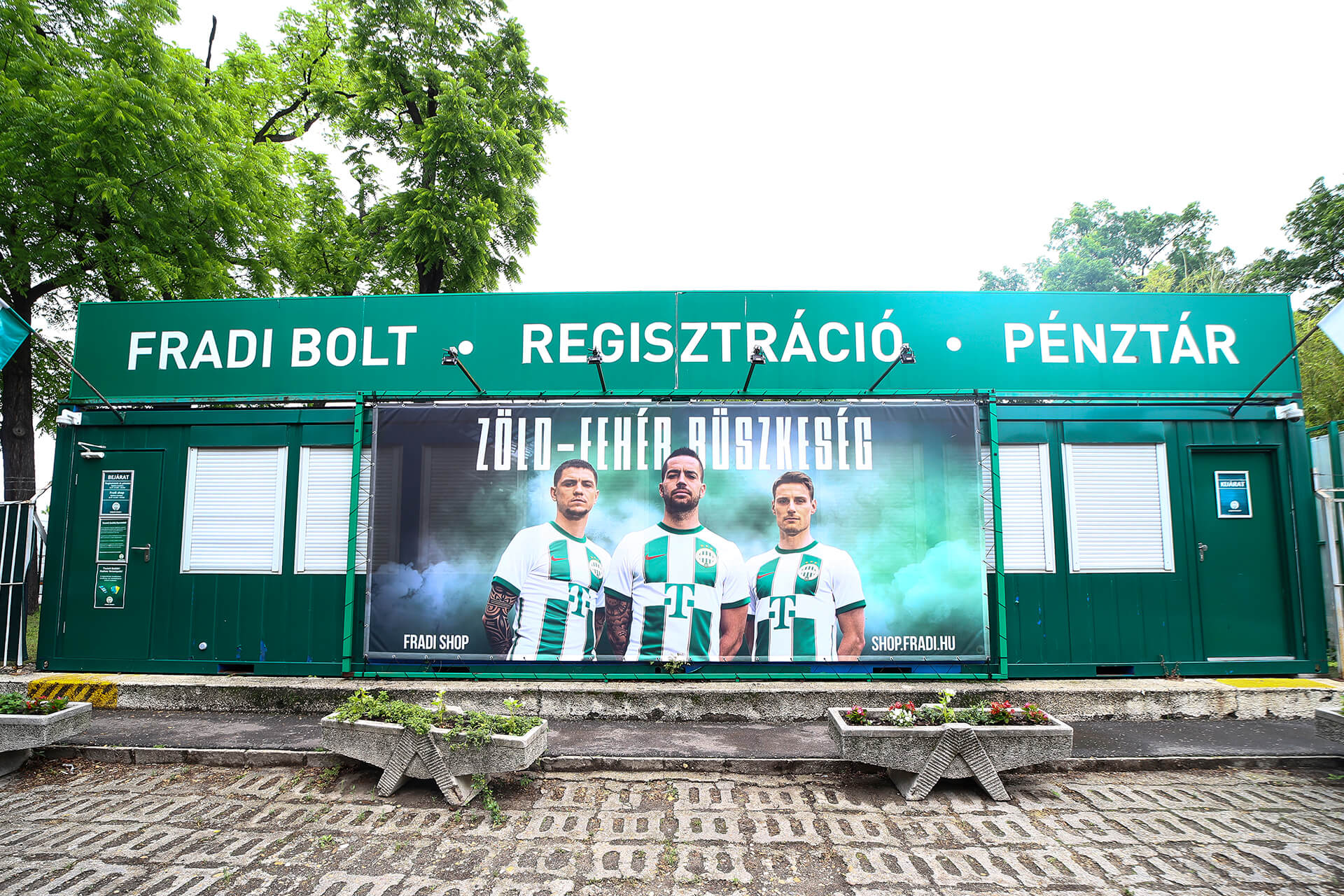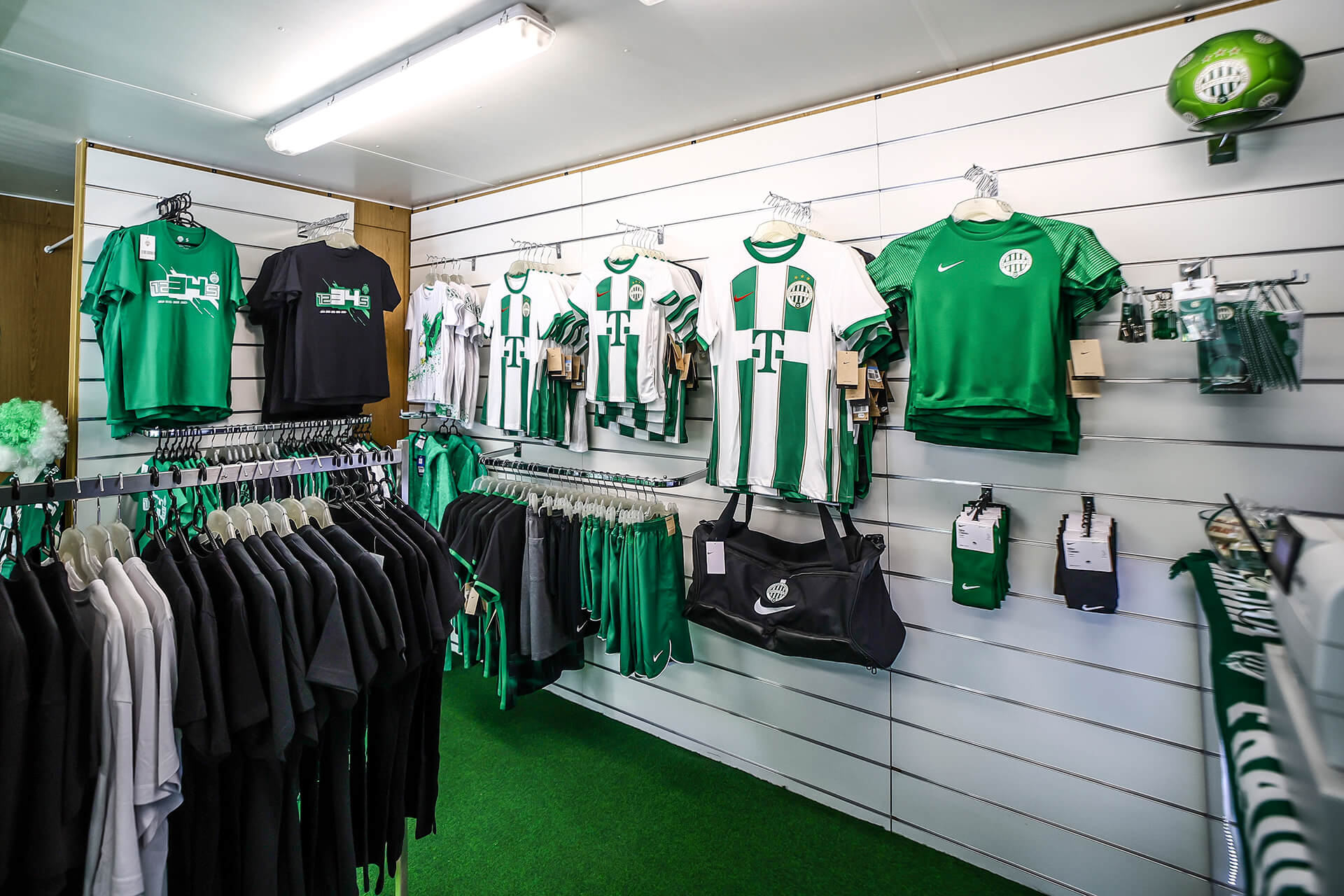 FRADI TRUCK
Ferencváros TC's ever-moving truck, the Fradi Truck is partially known for its incredible dimensions – 20 meter in length, 2,5 meter wide and 4,5 meter tall. During the interior construction 1 ton timber, 200 meter steel hollow section, several hundred meter long wiring, and 3500 screws were used. The truck is powered by a very forceful 520 horsepower engine. The 600 square meter interior and exterior trim is fully covered with Ferencváros's colors and symbols.
The Fradi Truck is a recommended destination not only for Ferencváros fans, but all sport lovers looking for a good time. The truck in itself is a spectacle, but it also offers a wide range of fun activities. Those who are interested can browse through Fradi shop items or visit the Fradi Museum exhibition inside the truck. There are also several games and fun activities available outside the truck for both kids and adults. It has teqball, foosball, table tennis available to play, and our very popular green-box photo studio can be used as well, where you can be part of some of the most memorable Fradi sport moments with the help of customizable background.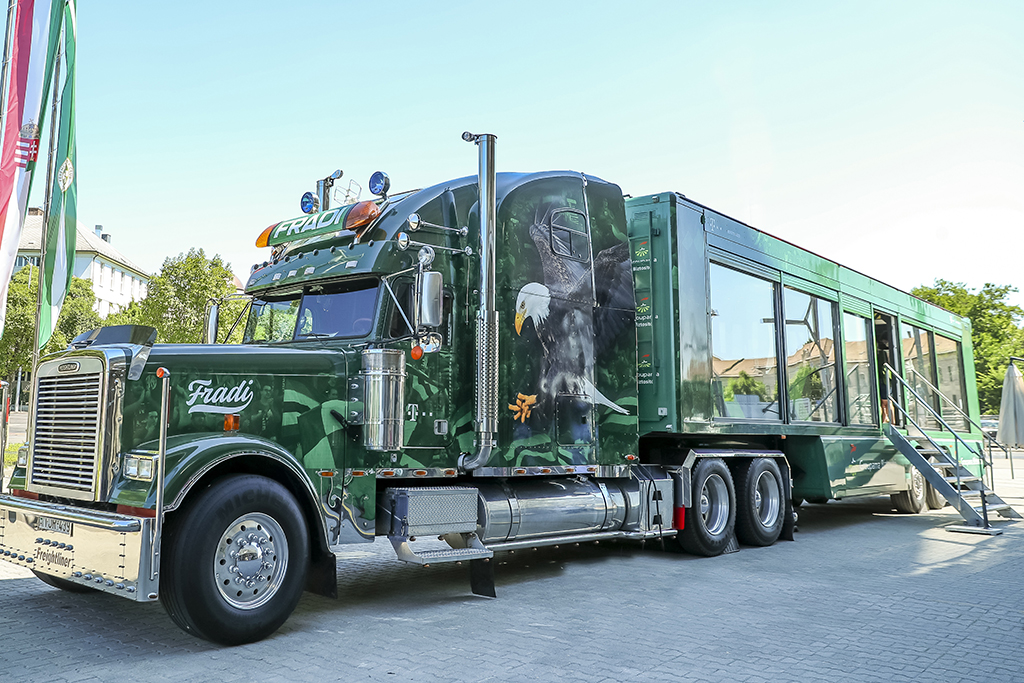 FRADI-MINIBUS
Ferencvárosi TC's oldest moving branch, the Fradi minibus is still an important part of the Fradi fleet, where a wide selection of Fradi Shop products can be found. The minibus can be found at all the home matches, but for special occasions it also goes to home waterpolo, ice hockey and handball matches. Occasionally, the bus also follows the most dedicated fans to away football matches.